Live Preview and Quicksave Plugin
This plugin is provided for free. You can download the plugin from Github. The plugin is provided with an updater feature that checks for new releases so that you get a notification when it's needed.
Sometimes you just want to check what your hard works looks like without the need to save it and reloading the Beaver Builder to tweak the settings. Well now you can!
The Live Preview and Quicksave plugin removes all the panels and rollovers while staying in the backend. It just needs a small spot in your viewport to enable the panels again.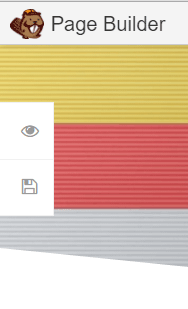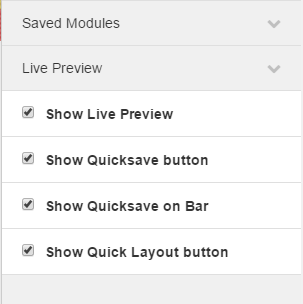 Settings are made from within the Beaver Builder itself, so you don't need to go back to the WP Dashboard Settings to enable it if you forgot; You can just pick the buttons you want to see from right panel under the 'Live Preview' settings.
When you're working hard you don't want clicking back and forth all the time. To speed up the design-process you can easily add the Layout Settings (CSS and JS-texteditors) and Quicksave button to the top-bar.

Quicksave
If you want to make sure you save your progress but want to keep on editing, you can tap the quicksave button, performing the save without bringing you to the frontend. You can continue working on your page or layout. The Quicksave button(s) will flash green once when save has been completed.